Its mosaics and the Zoo
If you are travelling to Italy, you should stop in Ravenna for some days.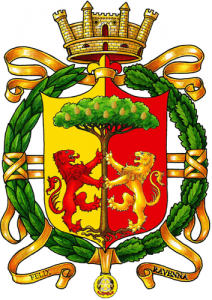 Ravenna is a treasure chest of art, history and culture, a city with ancient origins: it was the capital of the Western Roman Empire (AD 402-403), of Theodoric's reign (AD 493-526) and of the Byzantine Empire (AD 553-751).
Its churches and baptisteries preserve some of the most beautiful mosaics in the world and eight of its monuments have been included in the UNESCO World Heritage List.
Visit this web page to get more information in English about the city.
If you are travelling to Ravenna with children you will probably want to spend a day in Mirabilandia, a popular amusement park. Buy the ticket on line and you will save up to 25%!
Why don't you also visit the Zoo?
It is a wildlife park where you can see more than 450 animals of 40 different species.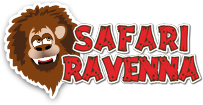 You can drive your own car or you can choose the educational Safari train tour (the train can only be booked on arrival at reception, for a minimum of 10 people and is subject to availability). Thanks to our experienced tour-guides you'll have the chance to learn wildlife' secrets, to touch the most docile species and to directly hand-feed them.
Here you can find some useful information:
address: Via Dei Tre Lati 2x Ravenna, Località Mirabilandia (just opposite the amusement park Mirabilandia)
telephone: +39 0544 690020
e-mail: info@safariravenna.it
prices 2016: standard ticket 25€ – children aged 4 to 11  21€ – free admission for children under 4
Print the discount voucher and save 3 € per ticket!
All information about the animals are bilingual: Italian and English. We have translated some of the material from Italian into English.
Enjoy your stay in Ravenna!
If you wish to ask us some information about the city, feel free to contact us! write to: marketing@actionlineitaly.com
I will be glad to help you discover the beauty of the city I live in.