I took part in Christina's English lessons and…
I loved her English lessons! To be precise, I took part in her Faster Fluency Conversation Club.
Let's learn some more.
First of all, Christina Rebuffet is American and she runs a very interesting website and blog to help you learn English.
When I watched one of her videos on You Tube, I found her very involving and I thought "I wish Christina were my American English teacher".
Watch one of her videos:
She speaks quite slowly and her videos have subtitles. She covers a variety of different topics and I am sure you can find what you are looking for.
I contacted her to ask some questions about her "Faster Fluency Conversation Club".
She was very kind and helpful. She answered all my questions and gave me the possibility to try a session of the Club.
I recommend her Club if you are looking for opportunities to do some English conversation practice.
Most of all, you will be part of an international group of people gathering to practise. So your level should be B1/B2, or pre-intermediate to intermediate. Actually this program is not for beginners or elementary levels.
Strengths vs. Weaknesses of her Club
This is what I like about her course:
you will be working with lots of different nationalities/accents as in real life
you really feel like you are in a classroom
it is affordable, 49€ per month for 12 conversation sessions
the times of the lessons suit the standard working times
you will receive a Conversation Guidebook, full of ideas to start interesting conversations
before each lesson you will receive some material to prepare yourself
at the end of the lesson you will receive comments & corrections from the teacher
The weak points:
your Internet connection and the other participants' one must be very good.
I didn't have problems when Christina was talking but I did have some when I had my first pair work with Lou. So either mine or her connection was not good enough to practice speaking.
When did it all start?
This edition was the 5th time for them to run the program. Since the first time Christina ran it, the number of participants has more than doubled!
Previously, Christina organized sessions 2-3 times per year, but students were often sad when the Club ended and wanted to continue.
Now, you'll have that possibility!
Starting in September 2018, the Faster Fluency Conversation Club will run all year long as a membership program. You can subscribe to the Club for just 49€ per month, and join as many conversation sessions as you want!
And when you're ready to cancel your membership, it's easy, and you can cancel any time.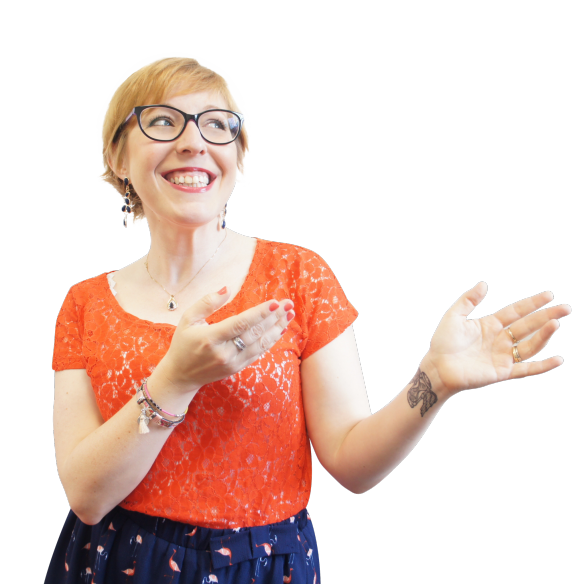 Visit her website: Christinarebuffet.com and tell us what you think about it.
Details on the Faster Fluency Conversation Club are at https://christinarebuffet.com/join-faster-fluency-conversation-club/
If you want, subscribe to her newsletter to get free lessons for 1 year.
Do you need more information? Either contact her at contact@christinarebuffet.com or us writing to formazione@actionlineitaly.com