Let's prepare our children for a better future!
Kids and teenagers learn foreign languages more easily than adults.
They learn best when they are having fun.
We join two aspects: we adopt a modern approach when teaching kids and young people, based on verbal communication. Child friendly. Teen friendly.

What are you looking for?
Languages we work with
Chinese, English, French, German, Portuguese, Russian or Spanish.
Our options
Higher-level course for English, French, German, and Spanish. Designed to strengthen prior knowledge of a language with a particular focus on verbal communication, an aspect often neglected in the Italian education system.
Introductory course for Chinese, English, French, German, Portuguese, Russian, and Spanish. Useful for grasping the basics of a language you have never studied before. We prioritise verbal communication (listening and speaking) without neglecting the grammar basics.
Homework help will give you the security of having a person at hand who is prepared to stay by your child's side. The teacher can assist your son/daughter throughout the entire year. Alternatively you can arrange a lesson nearer the date of a specific test or oral exam. We have a large group of staff so we always have someone ready to help.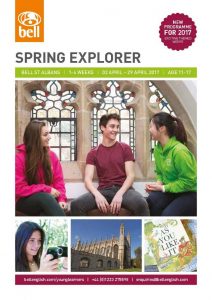 Activities for kids: at our centre or in your home, with games, songs and role-play. This option allows your child to pick up the language in a natural way.
English in the UK: full-immersion in the culture of the English-speaking world with attentive and professional staff guaranteed. Read more.
German in Germany: summer language courses for young people between 8 and 17 years old with plenty of extra-curricular activities. Read about the DID Deutsch Institut programme.
Spanish in Salamanca: for young people between 12 and 17 years old, offering accommodation with a family or in a college. Read about the Colegio Ibérico programme.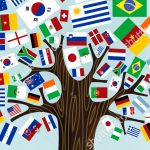 Click here to read about the advantages and features of our courses.