Spanish courses for young people
A Spanish course abroad means being "exposed" to the language 24/7.
It is the most effective way of learning a language.
Spanish is similar to Italian, but you have to do more than simply adding an 's' to the end of words .
To find out more, read our article on falsos amigos.
Your point of contact
Maria will be your point of contact during the course in Spain, more specifically in Salamanca.
She knows a little Italian, but will use it only in emergencies.
Because the aim is to go there and forget Italian!
The course
The course is for young people aged 12 and over.
You can choose between accommodation with a family or in a hall of residence.
We always recommend staying with a family in order to get full benefit from the full-immersion programme.
The minimum stay is a week, although we recommend you stay for at least two weeks.
Every week there are extra-curricular activities on offer such as flamenco lessons, outings to the cinema, dinner out or meeting up in a local hangout.
Why Salamanca?
The city is easy to get around but offers a wealth of things to see and do.
The people are sociable and open. You will right feel at home and find it easier to learn Spanish.
The city is home to Spain's oldest university, which was declared a World Heritage site by UNESCO in 1988.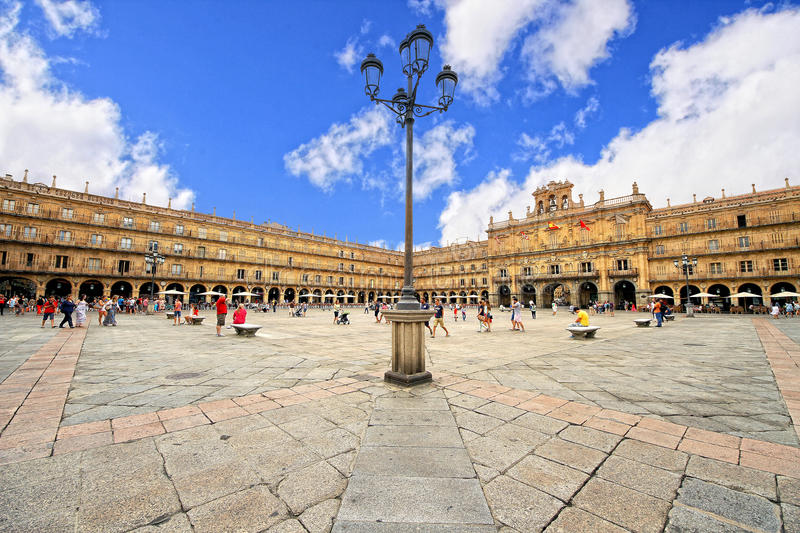 Some of our articles about Spain and the Spanish language might interest you.
Go to the section "Learn with us – Spanish" and you will find: