Guarda la video-ricetta e poi provala!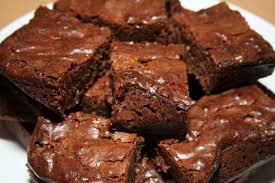 Chi ha viaggiato negli Stati Uniti difficilmente avrà resistito a quei quadrotti di cioccolato dalla leggera crosticina che riempiono le vetrinette di bakery e caffetterie: i brownies! Questi dolcetti della tradizione americana, spesso accompagnati da panna montata o gelato alla vaniglia, nascono in versione "take away", comoda e pratica da gustare a passeggio.
Sapete come sono nati i brownies?
Leggete questo breve testo in inglese, dove si racconta come e perché nel 1893, a Chicago, sono stati inventati questi deliziosi dolcetti.
Chocolate brownies are a classic American dessert.
How did the American love for brownies come to be?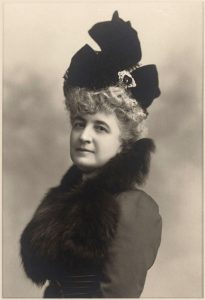 The brownie was invented in Chicago in 1893 by the chef of the Palmer House Hotel at the request of the Chicago socialite and philanthropist Mrs. Bertha Palmer. The ladies attending the Columbian Exposition needed something they could eat with their hands without getting them dirty. So, Mrs. Bertha Palmer asked the pastry chefs at her husband's hotel, The Palmer House, to create a dessert that wasn't as messy as a cake or pastry and that could fit inside box lunches for ladies at the fair. She wanted a kind of picnic dessert that was rich, and the chef at the time put something together and came up with the brownie. Fondness for the delicious dessert spread, and in 1896, Fannie Farmer published the first brownie recipe in her Boston Cooking School Cook Book.
From its origins at the fair, the chocolate brownie has become one of America's favorite desserts. In the world of brownies, there are two key types—"fudgy" and "cakey." For hardcore "fudgies," the perfect brownie is a dense, chocolaty confection that practically sticks to the roof of your mouth. In the other camp are "cakies," who say the ideal brownie has leavening and extra flour and tastes more like a piece of cake than a piece of fudge. But no matter whether you like brownies that are chewy and fudgy or cakey and light, with dark chocolate or white, with nuts or bits of dried fruit, the brownie reigns supreme and is perfect on every occasion.
Did you like reading the history of the brownie? Now let us start making our own brownies! First watch a video of the recipe, then do the following language exercise.
Exercise
Here's a recipe of brownies. Read it and fill in the gaps choosing the appropriate word given below (Watch the video again for help).
Ingredients
1/2 cup butter
1 cup white sugar
2 eggs
1 teaspoon vanilla extract
1/3 cup unsweetened cocoa powder
1/2 cup all-purpose flour
1/4 teaspoon salt
1/4 teaspoon baking powder
Frosting:
3 tablespoons butter, softened
3 tablespoons unsweetened cocoa powder
1 tablespoon honey
1 teaspoon vanilla extract
1 cup confectioners' sugar
Directions
_________ your oven to 350 degrees F (175 degrees C). Then _______ an 8-inch square pan with unsalted butter and _______ by shaking a little flour around the pan. Set this baking pan _______.
Next, in a large _______ melt half cup of butter. Remove from heat and _______ one cup of sugar, then two eggs and 1 ________of vanilla extract. Next beat in a third of a cup of __________ cocoa powder, half cup of flour, a quarter teaspoon of salt, and a quarter teaspoon of ________. ________ the _______ into prepared pan.
_______ in preheated oven for 25 to 30 minutes. Be careful not to ________ them because you want them to be _______ and chewy.
While the brownies are baking you can prepare the ______ . Combine 3 __________ of _________ butter, add three tablespoons of unsweetened cocoa powder to the butter and 1 tablespoon of honey, stir in 1 teaspoon of vanilla extract, and 1 cup of confectioners' sugar. Stir until smooth. Once the brownies are finished baking let them __________slightly and then frost them while they are still ________.
OVERCOOK  – MOIST – ASIDE  – BAKE – STIR IN –  BATTER- TABLESPOONS  – SPREAD  – BAKING POWDER –  HEAT – SAUCEPAN  – FROSTING  – TEASPOON – UNSWEETENED – COOL  – WARM – FLOUR – SOFTENED – GREASE
Click here to see the solution.
Se nel testo e nella ricetta hai incontrato parole che non conosci puoi trovare qui la pronuncia corretta e la loro traduzione.
Enjoy your brownies!
E ricordati che fino al 31 maggio hai tempo per pubblicare la foto del tuo piatto sulla nostra pagina Facebook. Selezioneremo un vincitore che riceverà un premio a sorpresa!