We translate the following types of texts: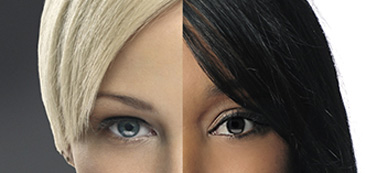 Technical translations
We translate user, maintenance and installation manuals, as well as handbooks and instructions. We take into account any specific terminology used by the client.
We can collaborate with the client to compile glossaries specific to the needs of the company in particular sectors.
We use assisted translation software to guarantee consistency of terminology and style, as well as to reduce costs and timings.
Commercial texts
We translate brochures, price lists and presentations, supporting the client in his business affairs when abroad.
Our native-speaking translators guarantee translations that are tailored to the target audience.
Legal documents
We deal with highly sensitive texts that require expertise and appropriate specialisation.
Given that the translation must faithfully and clearly express the concepts and content of the original document, accuracy and use of sector-specific terminology are of paramount importance.
Financial texts
Financial statements, notes to accounts and certificates issued from accounting firms are all documents that contain sensitive information, to be confronted with the utmost attention. The translators that undertake them are specialised in these types of texts and apply the proper terminology which is used by institutional bodies.
Scientific and academic translations
These texts demand a certain ability to adapt to the style and editorial practice used in the destination country. To guarantee maximum productivity, for years we have been collaborating with native-speaking translators that boast extensive experience not only as translators, but also as teachers and researchers in the scientific-academic sphere.
Translations of news, posts and tweets
Since online communication takes place in real time, we offer a 24 hour, instant translation service for short news briefings, posts, tweets and e-commerce sites.
Screenplay translations
To guarantee the best final outcome, in the translation of screenplays we entrust the texts to a team of native-speaking professionals, who take into account the context and idiosyncrasies of the destination country.
Sworn and/or legally certified/apostilled translations
Also known simply as "sworn translations".
In order to give a document legal value, translations of documents that need to be presented abroad or in Italy must be sworn.
During the certification process, the translator must take an oath before the Registrar of the Court, declaring that the translation faithfully reflects the original text.
If the sworn translation is to be used abroad, it will also have to be legalised with the Public Prosecutor of the Court to certify the authenticity of the Registrar's signature. We encourage you to read our article for more information: The Sworn Translation: Certification, Legalisation or Apostille?
Proofreading
If your text has already been translated and you would like it to be checked by a professional native-speaker, give us a call. We will check and improve the text in terms of its style and terminology
For a non-obligatory quote, send us your text so we can have a look at it or contact us on our number +39 543 23916 – +39 544 202061.
E-mail: info@actionlineitaly.com