What are the best Italian study tools for foreign learners?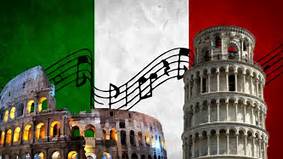 Italian for foreigners no longer has any secrets!
Are you trying to learn Italian and looking for useful resources to improve your study?
In this post we have listed a series of tried and tested learning resources aimed at foreigners who are studying Italian.
For convenience we have categorised the Italian for foreigners resources into 3 learning levels:
For each resource we have given a description of how to use it, its main features and its strong points.
Italian for foreign learners > Beginners
     1. Reading children's books
Children's books are a good way to broaden your vocabulary and gain confidence with various sentence structures and tenses.
Children's books aimed at foreign students are reworked and often contain footnotes, so you can see the definitions of more difficult words straight away (without having to turn to a dictionary).
Reading classics, such as Collodi's Pinocchio, is a very useful way of learning about the country's culture, heritage and society.
BBC Talk Italian
This is a very useful course for beginners who would like to start talking straight away.
It is based on real-life situations where you will need to speak the language (such as greetings, introducing yourself, etc.) which are also used to introduce relevant grammar rules.
New grammar rules and phrases are introduced very gradually.
Italian for dummies
Click here to find out about these online resources for studying Italian. If you like them, you can also buy the book "Italian for dummies".
By way of an example, take a look at the online sections for greetings and coffee.
Conversationexchange.com
This is an alternative to the old "pen pal" system. Practise with native speakers for free.
How does it work?
Create your profile: who you are, the language you want to learn, your native language and how you would like to communicate (WhatsApp, Skype, e-mail or in person). Then, you can contact others or for wait for someone (who speaks Italian and would like to learn your language) to contact you.
You can also exchange letters and emails to practise writing.
Italian for foreign learners > Intermediate
Soluzioni: A Practical Grammar of Contemporary Italian by Denise De Rôme
This is a comprehensive book that covers every aspect of Italian grammar.
Each section comes with a set of effective grammar exercises. You can find the answers online.
It offers a wide range of practical examples for using the grammar, to clarify even the most obscure and ambiguous aspects of the language.
Ci vuole orecchio by Filomena Anzivino and Katia D'Angelo
Test your listening skills with these audio clips, recorded from real life situations (ranging from an argument in a bank about queue-jumping, to a young man trying to convince his mother to move to the city).
Each dialogue is followed by a set of fun exercises.
You can listen to the clips with or without the transcripts.
It is also an interesting way of learning about many aspects of Italian culture, and getting used to how Italians talk in real life.
Read &ThinkItalian by the editors of the "Think Italian" magazine
This book is an anthology of articles about Italian life and culture.
It contains vocabulary and grammar building exercises, and in the margins of each page is a glossary.
It comes with a very useful CD where native speakers read the articles aloud. Listening to the audios several times allows you to familiarise yourself with set phrases.
Sitcoms (e.g.I Cesaroni, Tutti Pazzi Per Amore…)
The great thing about Sitcoms is the fact that their scripts are not too intricate, and you always find yourself wanting to know what will happen next, meaning you end up spending a lot of time listening to spoken Italian!
We suggest you watch Sitcoms in short parts, first without Italian subtitles. The second time you should watch it with subtitles, so you can pause the video and look up all the words you don't know.
Finally, re-watch the scene a third time and consolidate what you have learnt!
Italian for foreign learners > Advanced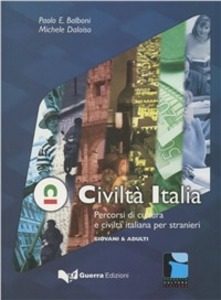 CIVILTÀ ITALIANA: Percorsi di cultura e civiltà per stranieri by Michele Daloiso and Paolo Balboni
This book deals with all aspects of Italian culture in more depth, including art, history, society and contemporary culture.
It is divided up into 63 separate articles, categorised into subject chapters (e.g. La vita quotidiana/I luoghi degli italiani, Economia, Società and much more). Each section includes a rather detailed and challenging article, a set of reflection exercises and language notes.
In each article difficult words are highlighted, and there is a picture so you can look at what you are reading about.
At the end of each subject is a set of questions to check your reading comprehension, and invite you to reflect on the content.
Reverso.net and Linguee.com
These are two websites where you can search for words and phrases and see how they have been translated from your native language into Italian, or vice versa.
If you need to know how to translate a word or expression but can't find the answer in the dictionary, you can use these two website to find examples from "real" translations: reverso.net or linguee.com
Detective series (e.g. The Young Montalbano)
The best thing about detective series is that they force you to pay great attention to what the characters are saying, given that all the details are important to understand the resolution.
Box-sets of The Young Montalbano are available with Italian subtitles, and each episode lasts two hours. We recommend you watch it in short sessions, listening to more complicated dialogues several times.
If you are studying Italian and you have other suggestions or useful advice, send us your comments!
If you require any information, you can contact us in the following ways:
The following might also interest you: