All you need to know if you require a certified translation for English speaking countries
If you need to go to an English speaking country, you will probably need a sworn translation of some of your documents into English.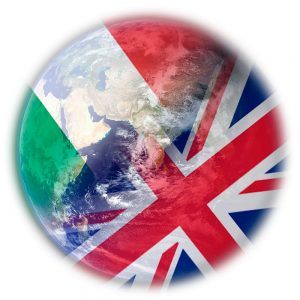 Both for the purposes of work and study, you will have to present some of your documents in English.
For example, your CV, certificate of diploma, certificate of being a registered professional, certificate of any pending criminal charges or a personal statement for a potential employer or university.
In most of these cases, you will not need a sworn translation, only a "certified" one.
It is often confused with sworn translations, which are in fact a different thing altogether.
To break it down:
The sworn translation, also known as an "accredited translation", assumes that the translator has been to the court and, by taking an oath in front of a clerk, assumed the responsibility for faithfully translating the original text. The practice is indispensable in Italy in order to confer legal value onto an official document that has been translated into Italian from another language.
Generally, the concept of sworn translations doesn't exist in English speaking countries where they instead recognize certified translations. This is because, unlike in Italy where there is no such thing as a national register for translators, in Anglo-Saxon countries there are associations of translators that are recognized by the government, whose translations are thus recognized as legally valid. Certified translations are therefore accepted and valid.
With certified translations, the professional translator – or the translation agency – must simply enclose with the document a declaration that certifies that the translation they have produced is faithful and accurate to the original text.
For those countries in which there is no such system as that of the Certified Translation, the sworn translation is the only available option (e.g, in Spain).
What are the advantages of the certified translation?
Essentially, there are two advantages:
It costs less
It takes less time
As opposed to the sworn translation, the certified translation does not require tax stamps, meaning you do not have to pay the translator to go to court and make an oath.
Remember!
If an English speaking body (e.g a university or a register of professionals) asks you for a "certified translation", you will save both time and money by not going for a sworn translation.
Contact us for a quote regarding time-frames and fees, or even if you just need some advice.
Write to info@actionlineitaly.com or call us with no obligation on our Forlì number: 0543 23916 or on our Ravenna number 0544 202061.
Together we will look at your request and advise you about the best and most profitable solutions.